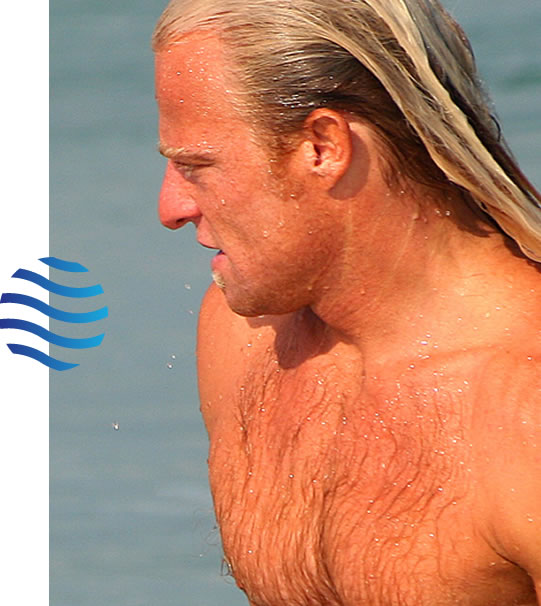 JEFF BERNARD
Passion, expérience et expertise
---
Jeff Bernard is a surf instructor for the last 20 years in France and abroad. He has geared his passion of teaching surf towards the ocean's protection and education of the environment.
Nowadays, he trains water sports professionals in « Sport and sustainable development » on the national level (France).
Also a physical trainer and martial arts instructor for years (traditional Kungfu), he will provide the keys to your personal development focused on surfing, health and environment.
For more than 20 years, surfing has been the pretext to many trips and discovery of the world and other life styles : California (USA), Hawaii (USA), Indonesia, Mexico, Costa Rica, Nicaragua, Morocco, Canary Islands, Cape Verde, Portugal, Spain, and closer by, all of beautiful french regions all the way to Corsica.
---

Diplomas
BNSSA : Water rescue
2nd degree National Surf Certificate (coach & trainer)
Master « Engeneering and Management in board sports »
PNL : Neurolinguistic Programming
Since 2004, Jeff Bernard hosts, every week, a surfing column on Radio France.