The Biarritz Surf Ocean surf school is located on the charming and unique Miramar beach, at the foot of the prestigious Hôtel du Palais.
---
The Pierced Rock
Fifty meters from the shore, the famous « pierced rock » remains the Miramar beach symbol. This geological monument, witness of former times erosion, remains as the signature of an architect standing amongst the waves.

---
Miramar Beach
---
Miramar beach is located in the line with « Grande Plage », at the foot of the prestigious Hotel du Palais and 5 star Sofitel Miramar Hotel.
It is visited by local residents and hotel guests. Leaning against the most ancient villas of Biarritz, it is preserved from summer crowds.
One appreciates its calm, elegance and city proximity.
To the right, the cliffs and the Cap St-Martin light house tower the beach. To the left, one can make out in the distance the famous « Rocher de la vierge » (« The Virgin's Rock ») against the Pyrenean mountains back drop.

2016 Swimming water quality ranking : Excellent ***
SURFING MIRAMAR
---
Since the 70', surfers know the Miramar waves well. The sand and rock depths offer pretty waves.
In the 80', surfing at Miramar was forbitten by the city who probably saw a disturbance for the luxurious hotels patrons. Today, one surfs there carefree. Bodyboarders seem to call « The wedge » home, located right before the pierced rock. One can say that this wave is tailored for them.
The atmosphere in the water is relaxed for anyone who respects priority rules and surf's cultural ethics. The surf school commits not to disturb locals and to promote the spot's good state of mind.

An Imperial Beach
---
Historically, Miramar will remain Empress Eugenie's beach, who before becoming Napoleon III wife, would come there to stroll and exchange with locals who would fish.
In 1854, as proof of this love, Napoleon III had Villa Eugenie build, later become Hotel du Palais. This imperial palace, sitting on the ocean, will then welcome great celebrities and international politicians.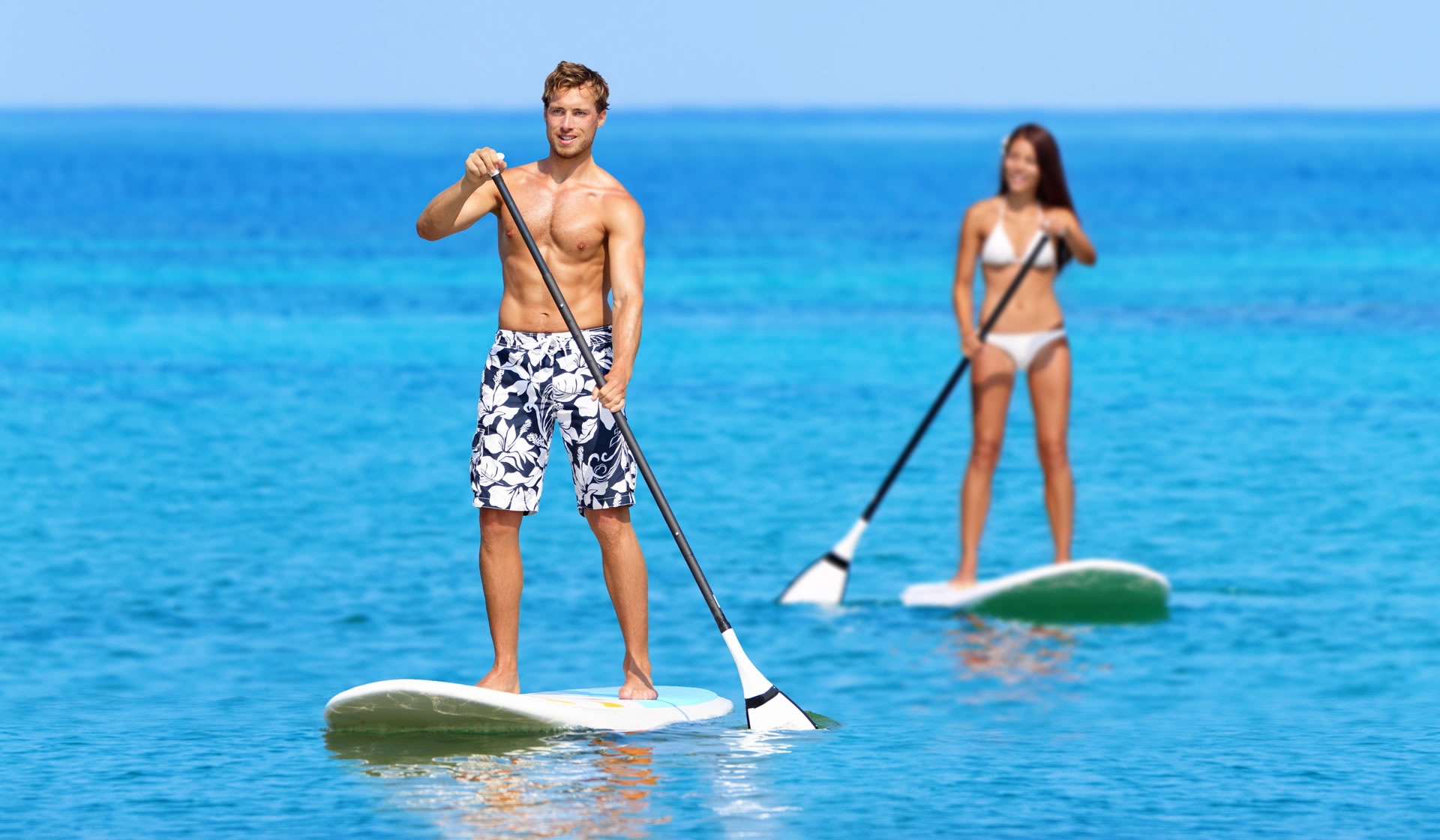 Take a "Stand up paddle" guided tour
---
More than just a stand up paddle initiation.
The Biarritz Surf Ocean school offers you discover this natural area on a stand up paddle (Standing up on a long board with a paddle)
---